#1. ISSP Galleries and Meeting room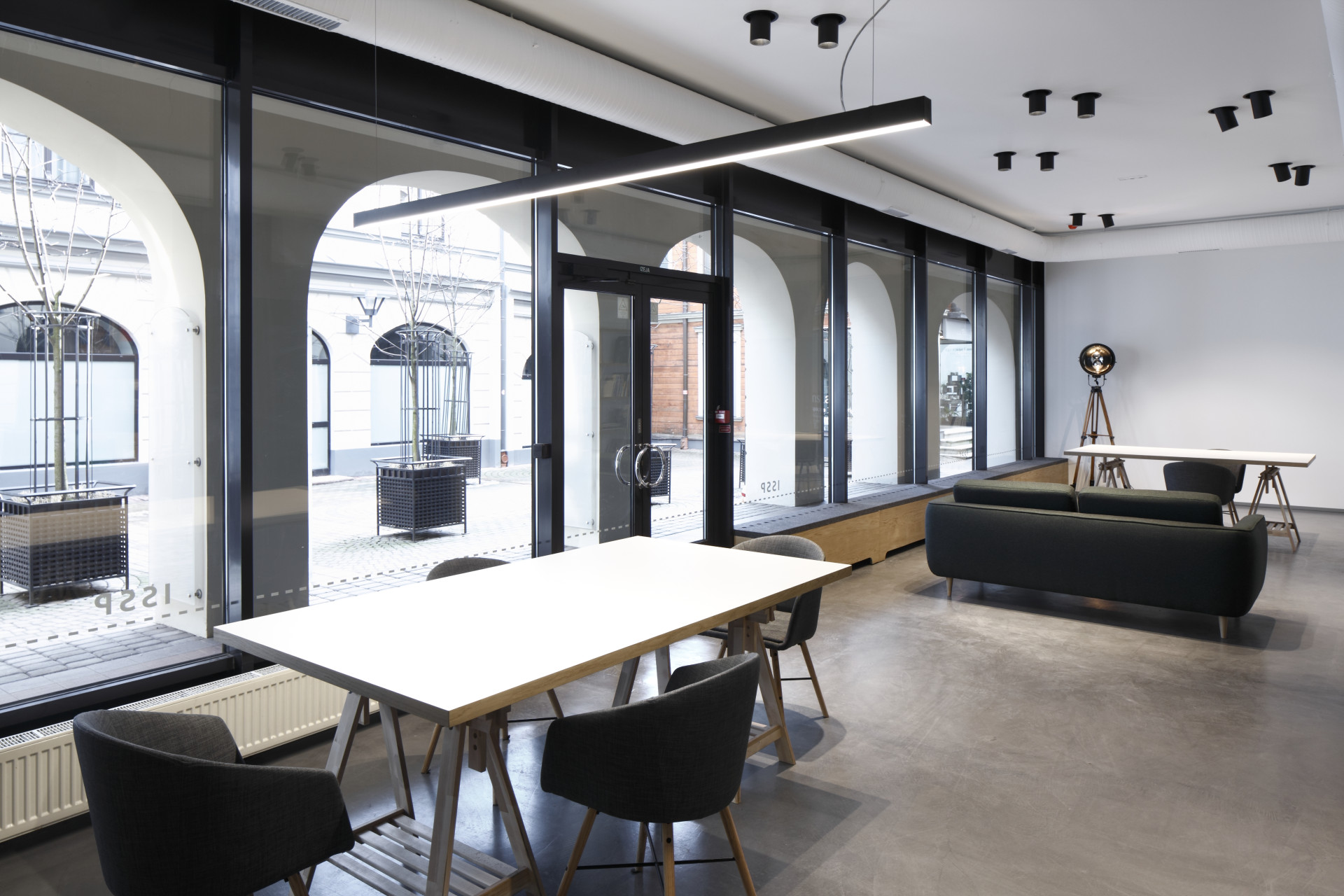 Area: 154 m2
Room size: 4 x 13.37 m

The ISSP Gallery includes a meeting room (62m2) and an exhibition hall (72m2), which are interconnected.
Meeting room equipment: up to 50 seats, available technical support for presentations (projector, sound equipment - loudspeaker, microphones, console), wifi connection, 2 large desks and 4 folding tables, cloakroom, small kitchen.
Possibility to provide coffee, tea, snacks in cooperation with the restaurant "Andaluzijas Suns" or other partners in Berga Bazar.