#1. Minox Bar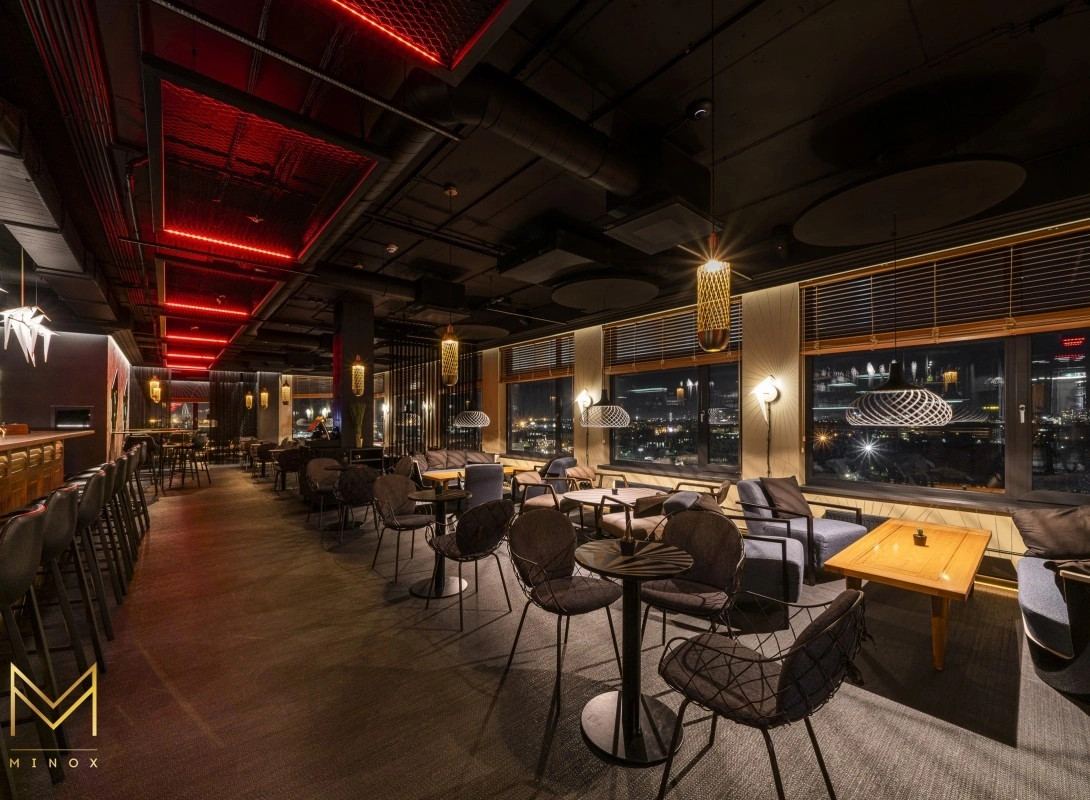 Area: 223 m2

Beautiful views over Riga, elegant design and high-quality service make Minox the place to be for your next conference afterparty, networking event, corporate party, banquet or even wedding reception!
#2. Minox Event Space

Area: 100 m2

Minox Event Space gives you a wide range of possibilities for organizing seminars, lectures, awards ceremonies or parties in an elegant atmosphere while enjoying a fantastic view from the 14th floor.
Minox Event Space is a fully equipped event space with a high-resolution projector and screen, a sound system, microphones, and built-in front spotlights.
These technical solutions, in combination with indoor plants and design elements, make Minox a great choice for virtual or hybrid events.