#1. ALTO / GAUDI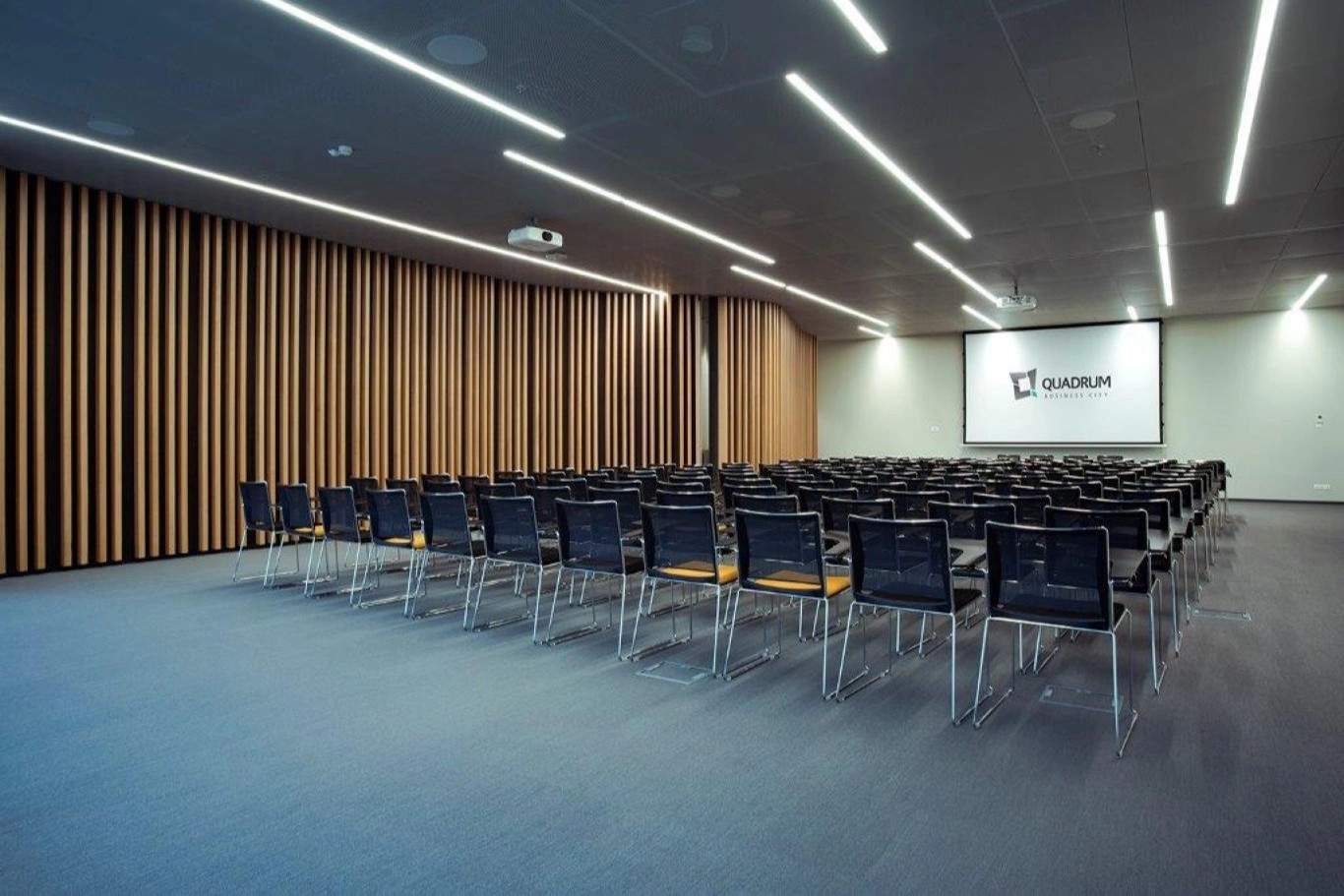 Area: 158 m2

Our large hall can accommodate up to 150 participants.
The hall can easily be transformed into two smaller ones - 50 seats and 76 seats. Both have a separate entrance and a video conferencing system.
Conference rooms are equipped with a professional video and audio conference system.
#2. GEHRY / GROPIUS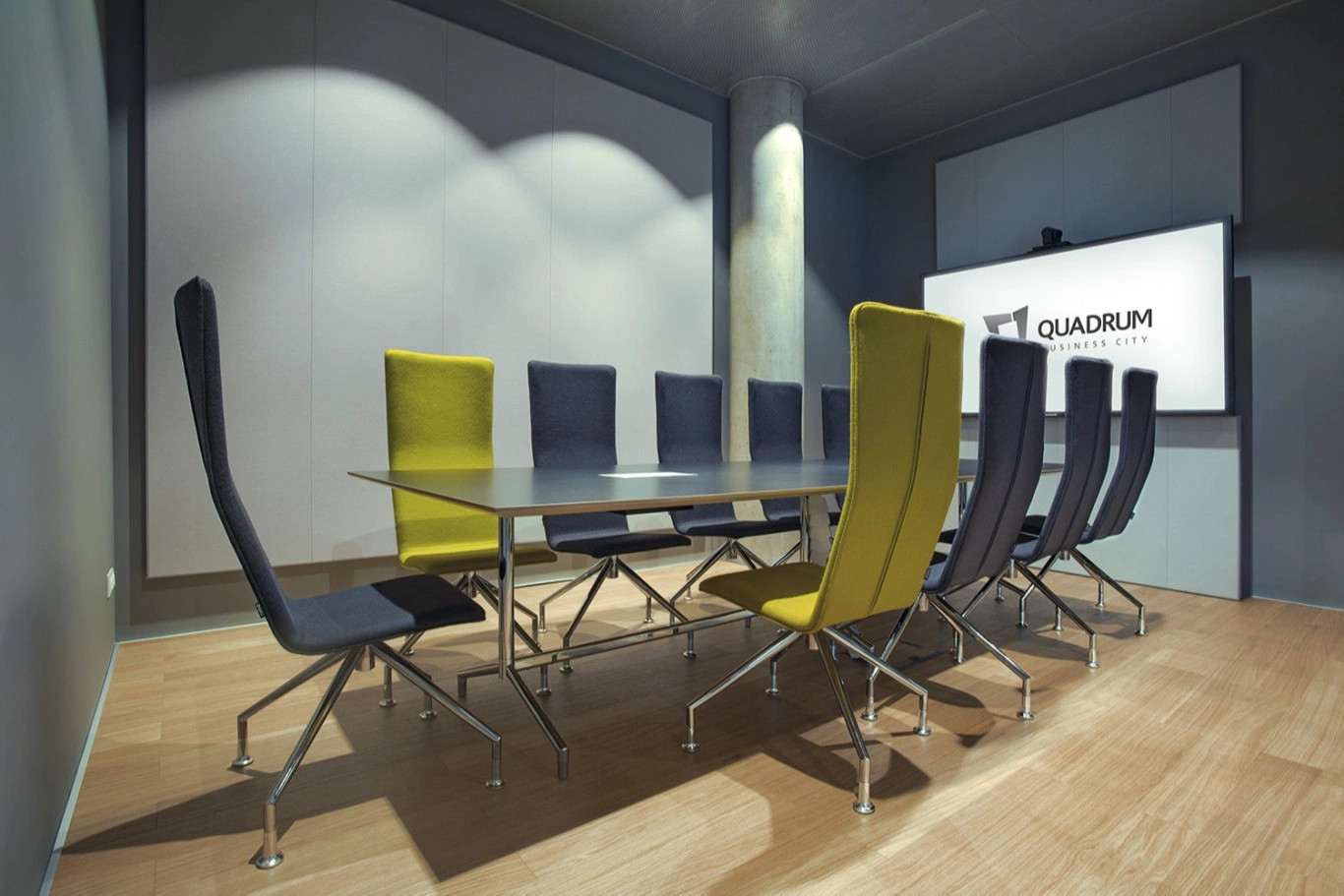 Area: 15 m2

The 10-seat meeting rooms are equipped with video conferencing equipment with a ClickShare wireless video transmission system.
It is an extremely simple and convenient way of sharing presentation material when the image from four different computers is displayed on the monitor at the same time.
There are four transmitters in both rooms - after connecting them to the computers, you can change the image on the screen just by pressing a button. And you can conveniently control the equipment of the entire hall using a tablet computer.