#1. Large hall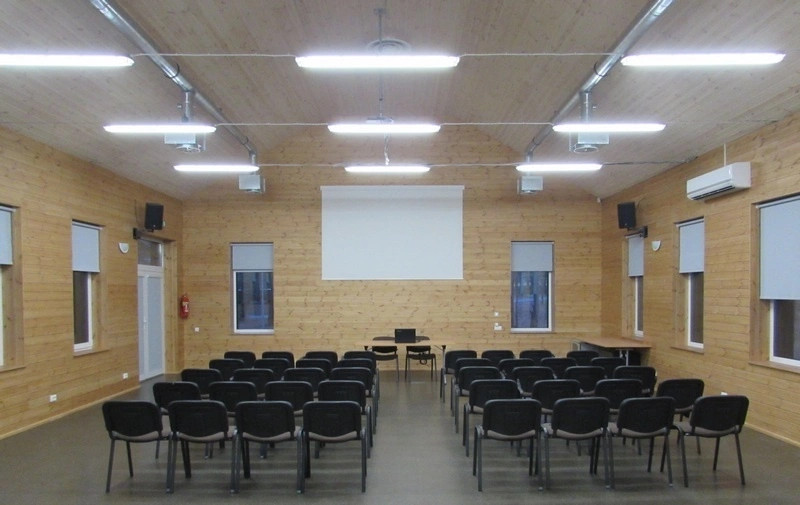 Area: 155 m2

Large hall is suitable for conferences, seminars and other events for up to 150 participants. Available rooms for smaller groups.

Modern air-conditioning system provides a complete microclimate control. Throughout the territory available wireless internet access.

Conference hall is equipped with modern multimedia system that provides ample opportunities for seminar or other event organisation.